Record of Ministers
During the early years of the church the pastors were called on a yearly basis. Many of the men were from colleges.
V. L. Crawford: 1940
S.J. Meadows: 1941
J.W. Greenway: 1942
A.N. Thomas: 1943
C.J. Hathcoat: September 3, 1944 - 1945
R. Earl Cole: 1946
J.A. Garrett: October 5, 1947 - August 8, 1948
Ronnie Kennedy: December 11, 1948 - April 1950
E.P. Johnston: April 23, 1950 - September 2, 1951
Randell Mirrell: November 9, 1951 - July 1952
C.J. Hathcoat: August 1952
Louis Nelson Travis: January 18, 1953
Thomas Ray: July 7, 1954 - December 1954
James E. Whitlock: February 1955 - October 27, 1955
Coy Richardson: April 22, 1956 - June 1957
Thomas Ray: July 24, 1957
Bro. Berry: January 7, 1959 - April 26, 1959
Ernest D. Noah: June 4, 1959 - July 3, 1960
S.J. Meadows: July 30, 1960 - January 25, 1961
Frank Bufford : October 11, 1961 - June 1969 (picture below)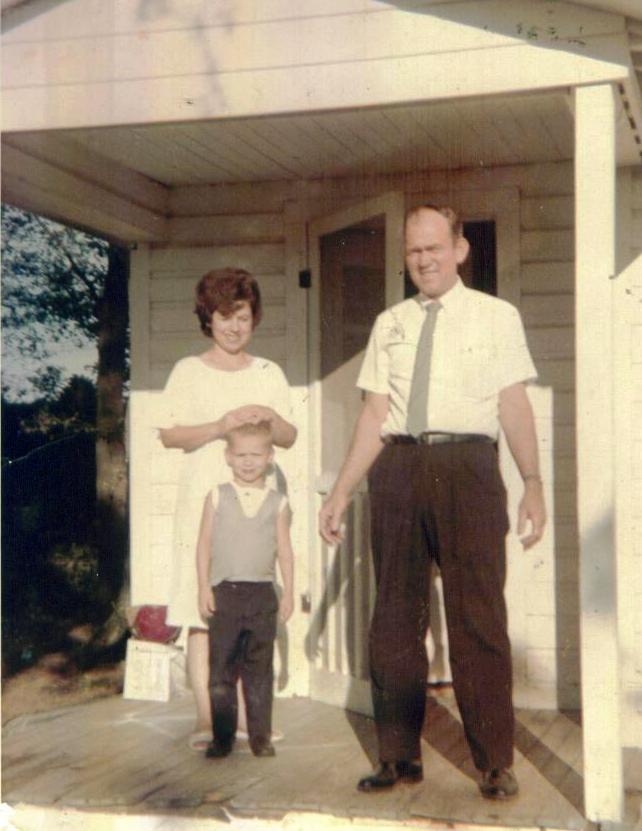 Frank Hendrix: August 10, 1969 - March 4, 1981 (picture below)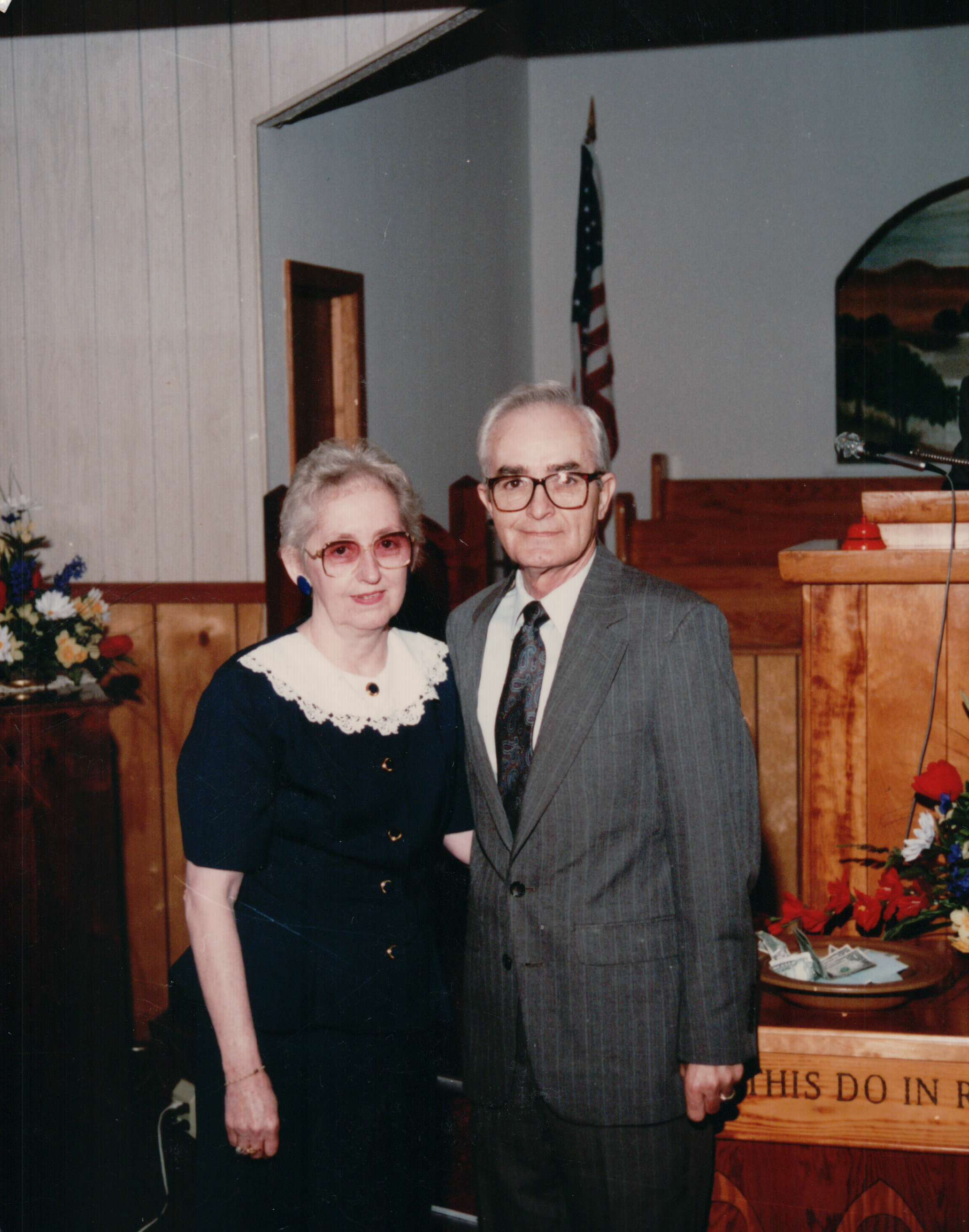 Merle McDonnough and Charles Lewis served as associate pastors
Eldron Gill: March 1981 – August 1985 (picture below)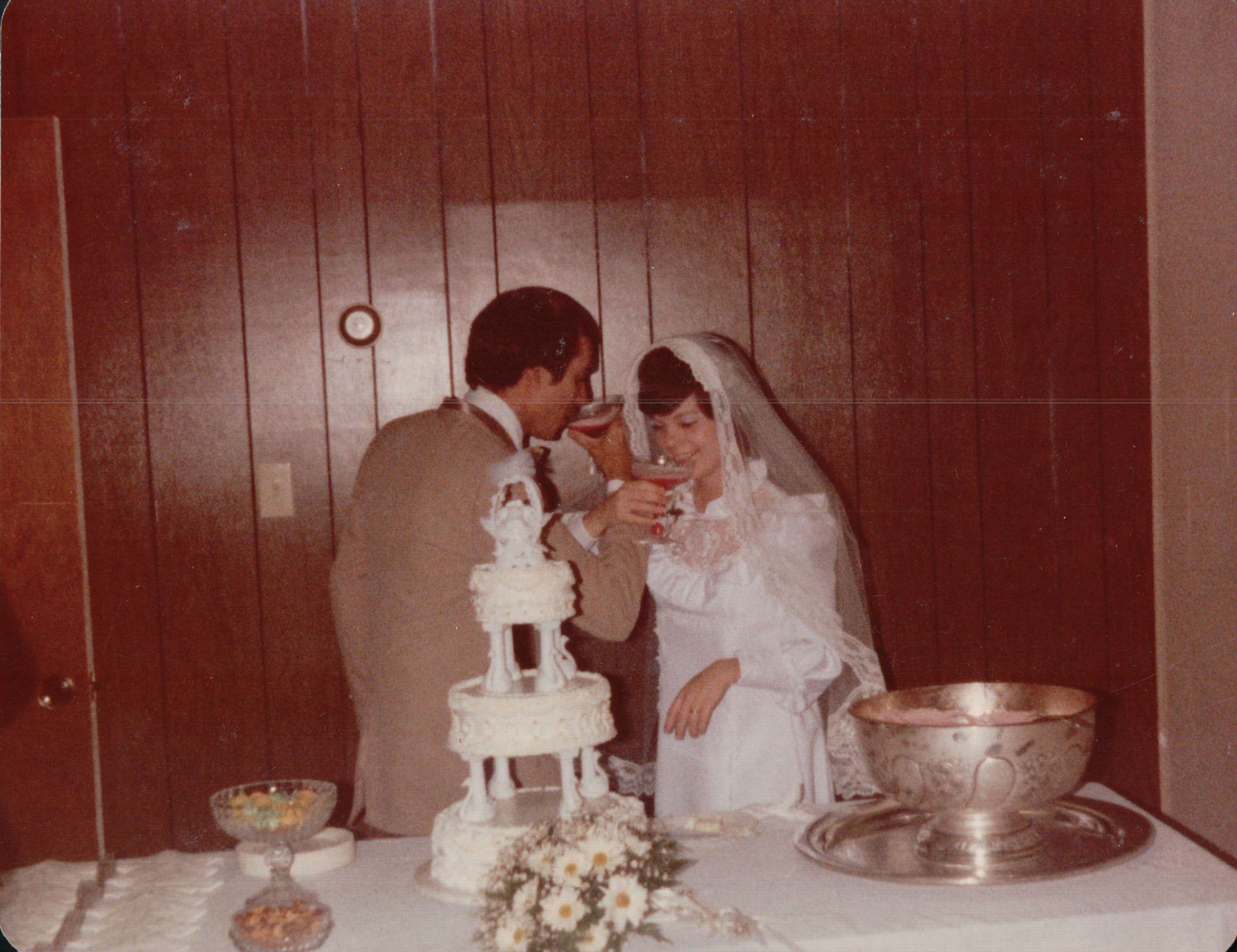 Dewayne Richardson (Int.): September 1985 - March 1986
Frank Bufford: March 26, 1986 - 2005 (picture below)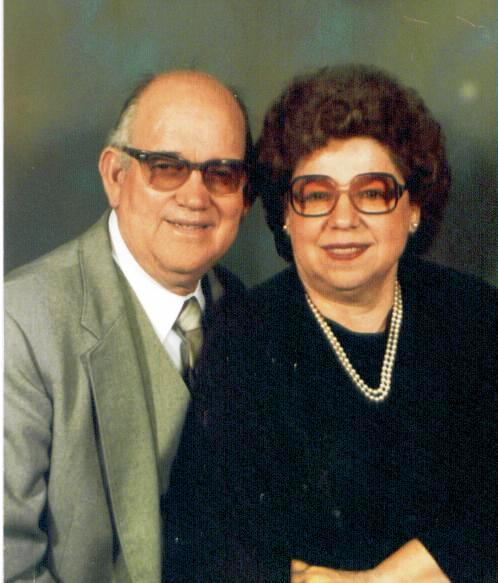 Jim Wells (Int.): 2005 - February 2006
Larry Loggins: March 5, 2006 – Retired March 1, 2019. Came out of retirement on November 1, 2019. Retired a second time on April 25, 2021. (picture below)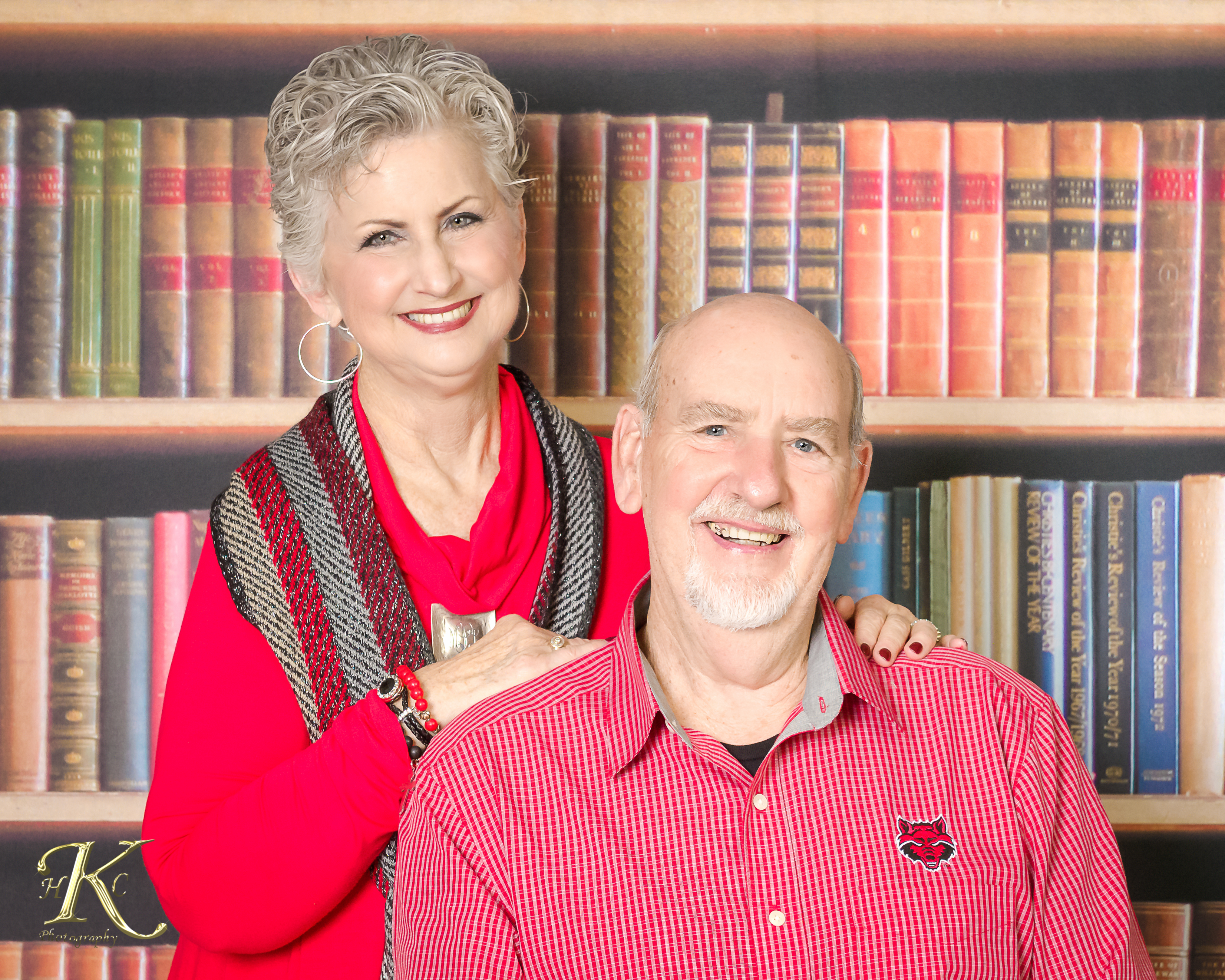 Charles Lewis (Int.): May 1, 2021 - September 26, 2021
Larry White: January 2, 2022 (picture below)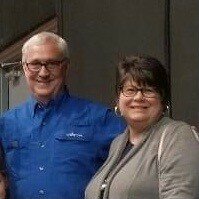 Pleasant Valley Baptist Church History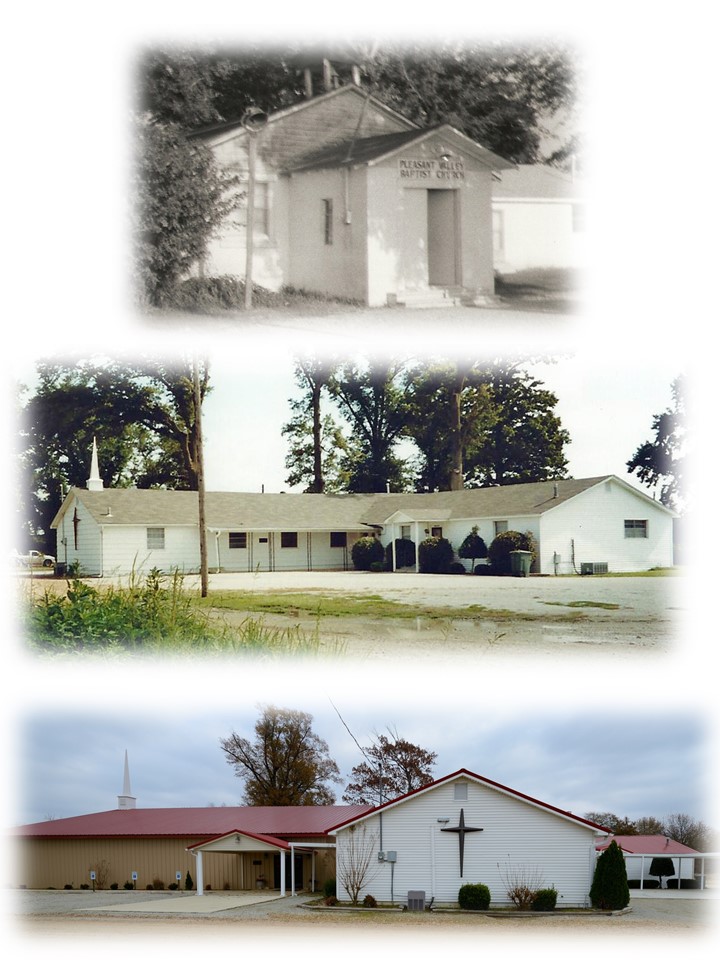 PLEASANT VALLEY BAPTIST CHURCH
HISTORICAL MEMORIES
Constituted October 22, 1940
During the late 1930's the residents of the Hatchie Coon Community of all denominations worshiped together in a one room schoolhouse on the east side of the railroad tracks. After meeting together for a period of time, three God loving ladies felt led by God to start a separate place of worship.
A lot of Christian love, devotion, and fellowship went into the foundation of Pleasant Valley Baptist Church. Residents of the Hatchie Coon Community built a one-room, wood frame building, valued at $500.00 which stood just south of the present building. A pot-bellied stove was used to heat the building, and a pitcher pup sitting in the yard was said to have the best tasting water around. Electricity was finally available and the building was wired by Orval McCoy—a luxury they all enjoyed.
Although we have no written history of the church until 1943, local historians tell stories of bees making their home in the walls of the building. Prayer meetings were held although at times there were only two or three in attendance but they sung a few songs, prayed and went home. There are those who remember Dot Woodruff standing on Lois Tapp's shoulder so she could paint the front doors of the church. Also, Bro. S. J. Meadows preaching and being egged by some boys through the side door of the church.
On October 22, 1940, Pleasant Valley presented a letter of petition to the "Third Annual Meeting" of the Trinity Baptist Association held that year in Fisher, Arkansas. The motion was made, seconded, and approved by the messengers that a cordial welcome be extended to Pleasant Valley Baptist Church and that her messengers be promptly seated.
On September 10, 1943 a collection was taken to purchase a church record book. Then in 1944 the church had collected enough money to purchase a piano and some new song books. Mrs. Lois Loggins was the first pianist for Pleasant Valley.
During the early years of the church the pastors were called on a yearly basis. Many Godly men have served this church as pastor down through the years. During this time one pastor came to service this church twice. Bro. Frank Bufford and Kathleen came the first time in 1960-69. Bro. Frank came back to Pleasant Valley in March, 1986 and served the church until June, 2005. Bro. Frank passed away in June 2016, but we are so fortunate to still have Kathleen part of our church today.
There were some very lean years financially for Pleasant Valley during those early years, and many times the people wondered where the money would come from. God was always faithful to supply the money so that HIS work would continue at Pleasant Valley Baptist Church.
Revival Meetings apparently played an important role in the early days of growth of this little country church. Even a tent meeting, in which Bro. Homer Cantrell of Nettleton, Mississippi came and held a weeklong meeting with fourteen professions of faith and baptisms. Many of the souls that were saved through the years were during revival efforts.
In December, 1947 a building committee consisting of Sam Bryon, Lonnie Hampton, Tilmon McCoy, and George Tapp were appointed to make plans for a new building. Finally after years of planning and raising money, the new block church building was completed in late 1951. A metal tube containing a list of charter members, pastor, etc. was placed in the corner stone of the new building by Lonnie Hampton.
Lonnie Hampton and Leonard Rains were asked to be Pleasant Valley's first deacons. On Sunday, April 11, 1954, George Cagle, Harold Tapp, and Charles Osment were ordained as deacons.
In October, 1955 plans were made to add classrooms onto the back of the church. On August 9, 1958 Pleasant Valley added an educational wing onto the north side of the building and a vestibule onto the front of the building. Then in 1959 the church voted to build outhouses as cheap as possible. On September 11, 1960 a new building committee was appointed to make plans for a parsonage.
Early in the 1960's Bro. Frank Hendrix was first ordained as a deacon and later ordained to the Gospel Ministry. In the late 1960's Bro. Frank was called as pastor of Pleasant Valley.
During 1963 there was talk of building a new auditorium, but it was decided to completely remodel the existing one instead. This remodeling consisted of a new floor, paneling, new lighting system, and a new heating system. The stage area and main aisle were also carpeted.
In 1971, the entire educational wing was remodeled. There was also a baptistery and two restrooms installed in the church. In 1972 a fellowship hall was added onto the south side of the church building housing classrooms and kitchen facilities.
During 1976, Pleasant Valley embarked upon another building project. The auditorium was turned around completely and enlarged. This remodeling added two badly needed classrooms. A new piano was added to the newly remodeled Sanctuary.
During the 1970's, six men of God were ordained as deacons: Henry Secrease, Bill Wagner, J.C. Lansdell, Raymond Wells, Marvin Massey and Chester Clouse. James Strait and Bill Lyle were also ordained into the Gospel Ministry.
Early in the 1980's Danny Pippinger was set aside as deacon and Eldron Gill was ordained into the Gospel Ministry. A central heat and air unit was installed in the Sanctuary to replace the one which had partially fallen in. Also, ceiling fans were installed at this time. These were purchased at Gibson's in Jonesboro and are still functioning properly in the fellowship hall.
A big new church sign was placed by the intersection of Highway 63 and Hatchie Coon Road during 1988. Also, new kitchen cabinets were placed in the fellowship hall in memory of Douglas Lansdell, because it was Doug who brought the need of the cabinets to the attention of the church.
In September, 2007, Pleasant Valley members voted to construct a new 5600 square foot building which included a new sanctuary, pastor's study, three Sunday School rooms, two restrooms and a nursery. The old fellowship hall was converted into 5 new classrooms and the existing Sanctuary was remodeled and converted into a new kitchen and fellowship hall.
Jeremy Osment brought his equipment out and cleaned all of the grounds to get them ready for the start of the foundation. Brent Jacobs, who is a retired engineer, did the initial drawings of the church building, made a model of the new building and prepared a materials list of everything that was needed. Others instrumental in the initial plans were Nathan Bien, son of Director of Missions, Dr. Glenn Bien and Donald McKenzie, who was retired from steel building construction guided through that phase of the project. Donald also helped with the ordering, delivery, and preparation for the outside construction.
The Nail Benders from the Arkansas Baptist State Convention came in October, 2008 and another group came in December, 2008. These men did all of the construction on the inside consisting of sheet rock hanging, paneling, wiring, hanging doors, trimming, etc., and stayed with us for about 2 weeks each time.
When the building program first started a 2x4 campaign was held, members of the congregation were asked to buy as many 2x4's as they wished to purchase and all the 2x4's needed were paid for by members of the congregation. On Sunday evening, November 16, 2008 a 2x4 Soup Supper and Blessing Party were held. After everyone feasted on soup and trimmings, we dismissed to the new Sanctuary. The sheet rock was up and ready to be finished out, but before that happened, we asked everyone to write their names, a prayer, a favorite scripture, a blessing or whatever they wished to write. This was such a wonderful time, as we wrote these on the walls, to be covered and remain there for all eternity.
On November 30, 2008, we had a 5th Sunday night singing and fellowship. By that time we had a count of the light bulbs needed and once again reached out to the congregation for help. A light bulb campaign was held and we asked each family to bring a package of the energy efficient light bulbs and they responded overwhelmingly.
In December, 2008 we were able to place an order for the pews, at a cost of $750.00 each. Once again there was an overwhelming response with 24 out of the 33 pews that were ordered being purchased by Pleasant Valley members.
In January, 2009, we placed an order for the choir chairs at a cost of $50.00 each and again individuals responded and purchased most of these.
The building was finally completed enough the week of February 22, 2009 so we started moving furniture into the classrooms and decorating the nursery and pastor's study.
Our last service was held in the old Sanctuary on April 5, 2009 with our former pastor, Bro. Frank Bufford, bringing the message for that evening.
On Easter Sunday, April 12, 2009 the first service was held in the new Sanctuary. We as a congregation were overwhelmed with the beauty, the excitement, and the large number of individuals who were there to worship our Lord. 184 people signed the guest book, but we believe there were many who did not get to sign it before they left. What could have been more wonderful than moving into the new Sanctuary except on RESURRECTION MORNING!
We were been so blessed with individuals, both men and women within our church, who had the expertise to bring all this together. God provided at the right time, everything and everyone that was needed. Countless hours and days were spent by men and women who were committed to see this building program completed. When the building project seemed to hit a road block, God always provided from little miracles, to the very largest. Time and space does not allow us to list all the miracles, but we are so thankful to each and every person who sacrificially gave their time and talents together, and giving all the glory to God. We stepped out on faith and God supplied our needs.
The significance of all this is the personalities, the lives, the patience and labor of love that those countless persons through the years whose love of God, and dedication to Christ would not and will not allow them to move in but one direction, and that is forward. How many have come to know Christ through this church's ministry across these 80 years….ONLY eternity will tell.